Reels: Patients & Caregivers
Video Categories
Cancer care is complicated.  These videos provide information on treatments options for GI cancers along with education about managing life with cancer.  These videos feature members of our Ruesch team as well as perspectives from patients and caregivers. Colorectal Liver & Biliary Pancreas Upper GI GI Cancer Drugs & Side Effects

Living Well with a GI Cancer Additional Video Resources
Resources
Cancer Terms
Find easy-to-understand definitions of terms related to cancer and medicine.
View
What is Cancer?
Understanding the basics of what cancer is, how is arises and how it spreads.
View
---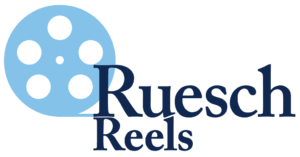 DISCLAIMER: These videos are produced and broadcast by the Ruesch Center for the Cure of GI Cancers solely for educational purposes. The information included in it is not intended to replace the advice and recommendations of your healthcare team. Medicine is an ever-changing field; the dose and method of administration for any administered drug should be confirmed before use. These videos are not intended to recommend any measures, techniques, procedures or products, or give advice, and is not a substitute for medical training or your own clinical judgment as a healthcare professional.