Our Team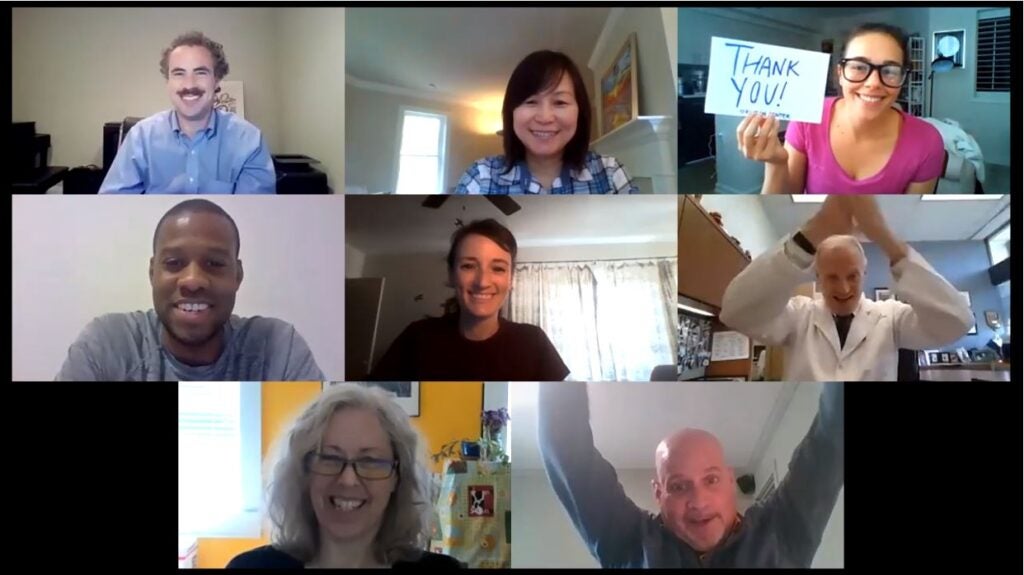 John L. Marshall, MD
Director
As the Director of the Ruesch Center of the Cure of Gastrointestinal Cancers, Dr. Marshall is a global leader and pioneer in the research and development of drugs that treat colon and other gastrointestinal (GI) cancers. He has been the principal investigator of over 150 clinical trials, at the local as well as national levels. Dr. Marshall is the clinical director of oncology for Georgetown University Hospital and chief of the Division of Hematology-Oncology. He is widely published in the field of clinical oncology, reviews manuscripts for eight journals, and has held peer-reviewed grants from the National Institutes of Health. A graduate of Duke University and the University of Louisville School of Medicine, he completed his medical training at Georgetown University Hospital and has remained there for over 20 years. Dr. Marshall's deep care for his patients and his warm humor help him to develop strong doctor-patient relationships.
Craig Lustig, MPA
Associate Director
Craig had served as Ruesch Center Business and Advocacy Manager since June, 2013, before being promoted to Associate Director in July 2015. In this role Craig focuses on leading program development, communications and operations for the Center. Previously, he was president of Message Lab Consulting, an organization that integrated health policy and program development, communications, and advocacy. Craig was also Executive Director of the Children's Cause for Cancer Advocacy, where his responsibilities included training young adult cancer survivors to effectively advocate with their members of Congress. Craig was also an advertising executive for more than a decade, focusing on health and consumer products clients. Craig received his Master of Public Administration, with an emphasis in health policy from the Columbia University School of International and Public Affairs.
Marion Hartley, PhD
Clinical Research Program Manager
After finishing her PhD in Pharmacology/Oncology in the UK, Marion trained as a postdoctoral fellow for several years at McGill University's Oncology Department, Georgetown University's Clinical Pharmacology Department and the National Institutes of Health. She also practiced as a lecturer and PhD tutor in the Department of Oncology, University of Leicester, UK, before returning to the US and working as a faculty member at Johns Hopkins University Clinical Pharmacology Department. Marion began a career as a science and technical writer in the field of medical oncology at the National Cancer Institute in 2008, and in 2011, became Medical Writer and Program Manager at The Ruesch Center for the Cure of GI Cancers, Georgetown University. Within this role, Marion supports all Ruesch initiatives but predominantly writes new clinical trial proposals, grants, and manuscripts in support of the Ruesch Medical Oncology Team.
Kristin Sneegas, MSM
Strategic Communications Manager Kristin joined the Ruesch Center as the Strategic Communications Manager. In this role she focuses on program development, communications, marketing, stakeholder engagement, community and brand building initiatives. She received her Masters in Science in Marketing from Johns Hopkins, where she worked in marketing and communications for 11 years. Her interest in public health, global health policy, advocacy and cancer research innovation made her excited to join the GI team at Georgetown.