Ruesch Summer Internship Program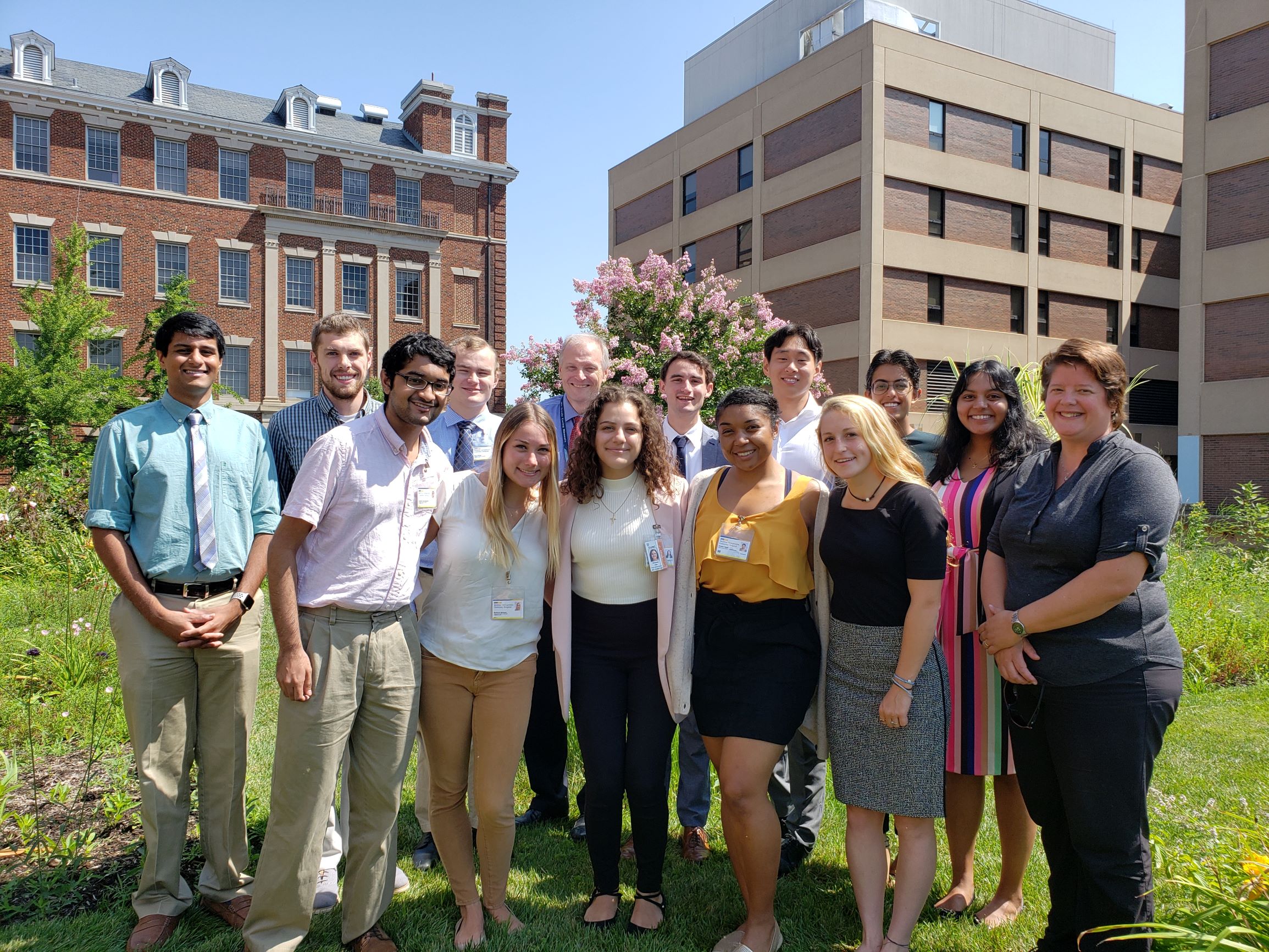 Due to Covid-19 the Summer program for 2021 has been canceled
The Ruesch Summer Internship Program offers undergraduate, graduate and medical students, both regionally and nationally, the opportunity to engage in medical research, patient care and patient education provided at Georgetown Lombardi Comprehensive Cancer Center and MedStar Georgetown University Hospital.
The program includes assignments shadowing physicians in the oncology clinic, working alongside oncology researchers in various projects, development of a patient education project and exposure to molecular genomics, proteomics, oncologic surgery, radiation oncology and many other areas. Learn more about this valuable experience here.
The Application Process For The Ruesch Summer Program Is Closed
To apply, please submit all of the following required documents as a single combined PDF document:
A letter of interest
A resume
A clear copy of a government ID
A telephone number and Skype address for the application interview
Applications for the 2022 Summer program will be accepted from Jan 5, 2022 until March 1, 2022. Applicants will be selected and notified by the end of April.
Please note: This is a full time program (8 weeks) for the months of June and July in Washington, DC. Interns are expected to participate for the full duration of the program.
The program does not provide assistance with housing. The program is unpaid however a stipend upon completion of the program can be expected.
Applicants must be 18 or older at the start of the program. This program is designed for undergraduate, graduate and medical students.
Once admitted to the program you will be required to provide additional documentation including proof of immunizations and Tb testing within the last 12 months. Please beware the timeframe to complete this test is short.
We look forward to receiving your applications. Please send your application documents to Kristin Sneegas.
"Within 8 weeks, a group of undergraduates were given numerous once-in-a-lifetime opportunities that have shaped us into greater clinicians, but more importantly greater individuals."

Anna Bowie, 2017
"I learned more from the Ruesch Center this summer than I ever could have expected. It deepened my desire to attend medical school and taught me so much about patient interactions, patient expectations and much more."

Alyssa Damon, 2017
Program Contact: Kristin Sneegas || kristin.sneegas@georgetown.edu