Reetu Mukherji, MD Joins the Ruesch Center Faculty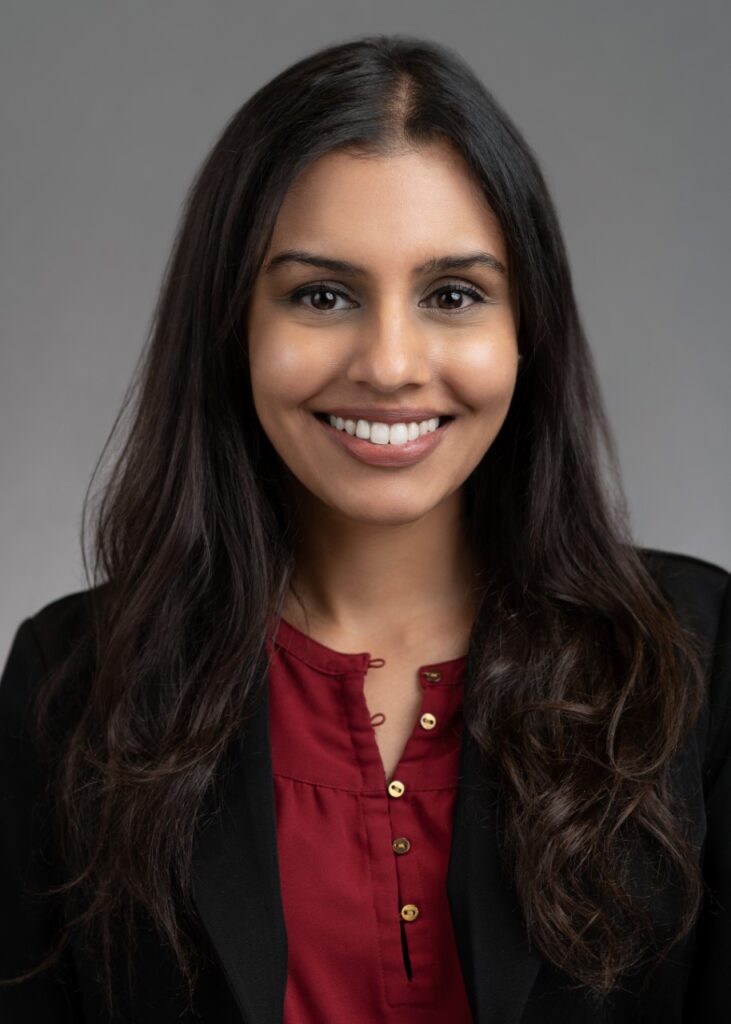 In September, Reetu Mukherji, MD, will join Georgetown Lombardi Comprehensive Cancer Center as an Assistant Professor of Medicine within the Division of Hematology and Oncology, Department of Medicine. Dr. Mukherji is a medical oncologist specializing in the treatment of gastrointestinal cancers. Her research efforts focus on novel drug development and biomarkers for GI Cancers.
Dr. Mukherji recently completed her hematology/oncology fellowship at MedStar Georgetown University Hospital. She received her undergraduate education at The University of Virginia in Charlottesville, Virginia; attended medical school at Temple University School of Medicine; and completed her internal medicine residency at Thomas Jefferson University Hospital in Philadelphia, Pennsylvania. She is originally from the Washington, DC, area. Dr. Mukherji's oncology and research interests involve GI cancers, immunotherapy, precision medicine, predictive and prognostic genomic biomarkers, circulating tumor DNA, and circulating tumor cells. Since becoming part of the Ruesch team, Dr. Mukherji has shown herself to be a prolific researcher, publishing on precision medicine, liquid biopsy, and immunotherapy in colorectal cancer and other GI cancers. Outside of medicine, her hobbies include classical Indian vocal music and classical dance.
According to Dr. John L Marshall, "it is rare to find such incredible talent and compassion in a physician who has just finished training, but Dr. Mukherji is the epitome of a medical professional. Her depth of knowledge, her never waning energy, and her dedication to patients will have an immediate impact on our community and the progress made in curing GI cancers."
---