Ruesch Annual Report
The Ruesch Center's annual reports highlight the greatest accomplishments of the previous year for our donors, members, friends, and the public.
Electronic copies of the most recent annual reports are available here.
Annual Reports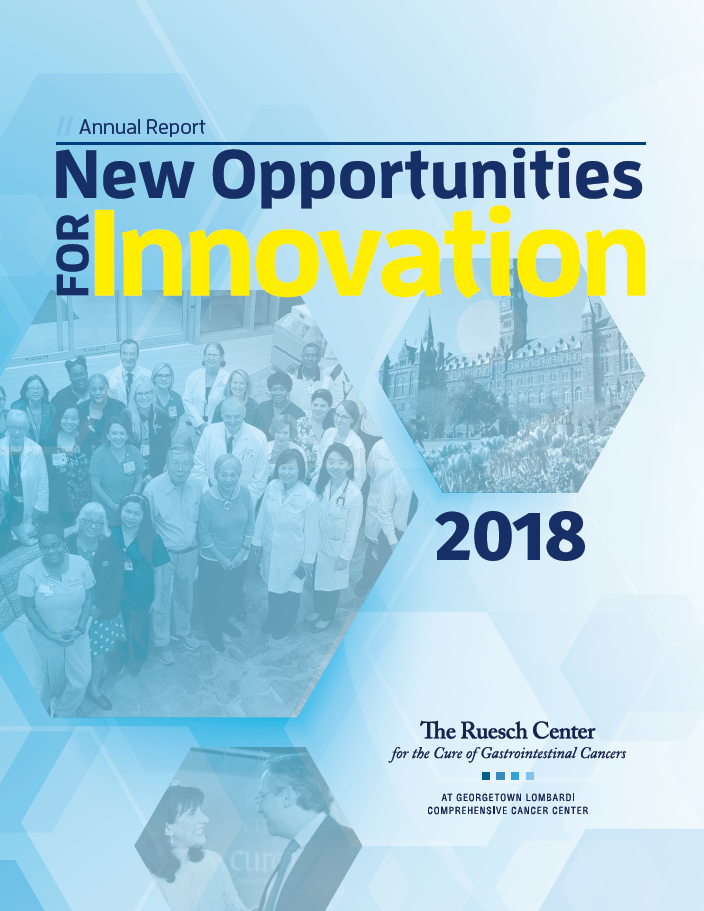 2018 Ruesch Center Annual Report: New Opportunities for Innovation
The 2018 Annual Report covers our latest research and clinical trials, partnerships across the country and around the globe and our education, advocacy and outreach efforts.
More