2018 Symposium Sponsor Opportunities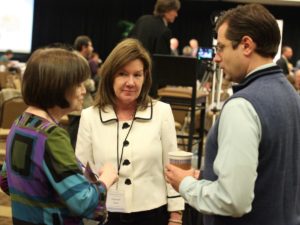 Why Sponsor the Annual Symposium
The Ruesch Center for the Cure of GI Cancers invites you to become a sponsor of the 9th annual Ruesch Symposuim, November 29 – December 1, 2018, in Washington, DC. The symposium will feature discussions about the future of GI cancer care and the exciting developments on the horizon. This is a unique opportunity to network and showcase your services, programs and materials to medical professionals, patients and advocates.
Sponsorship is one of the best ways to brand your organization as a thought leader and to highlight your commitment to advancing future GI cancer research and education. As a sponsor, you will be able to:
Connect with industry decision makers, healthcare professionals, patients and advocacy organizations.
Showcase your organization's expertise and advancements.


Expand your prospect base and strengthen existing customer relationships

Introduce new products and services
Who Will Attend?
Hundreds of multidisciplinary oncology healthcare professionals are expected to attend, including: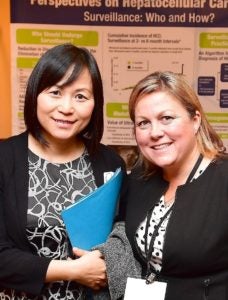 Medical Center Directors, Managers and Administrators
Hospital Executives, Managers, and Administrators
Community Oncologists
Oncology Nurses and Nurse Practitioners
Oncology Specialists (medical, radiation, and surgical)
Oncology Fellows and Residents
Patient Navigators
Social Workers
Industry Members
GI Cancer Patients
Sponsorship Opportunities
There are many sponsorship opportunities available, including exhibiting, supporting The Luminary Awards, conference materials and giveaways, and much more.
Download the 2018 Sponsorship Packages here
Interested?
Contact Craig Lustig, Associate Director
CPL44@georgetown.edu
202-444-7553
We hope you'll join us as a sponsor. Together, we'll make this the best Symposium yet!