2018 Symposium Registration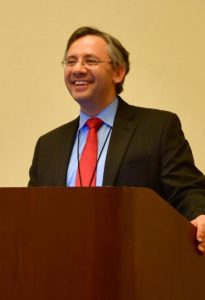 Pricing
Special: The Luminary Awards in GI Cancers
Thursday, November 29 | 6:00pm–9:00pm
$50 per person
Part 1: Innovations in GI Cancer
Friday, November 30 | 8:30am–4:00pm
$100 per person
Part 2: Advances in GI Cancer: 2018
Saturday, December 1 | 8:30am–12:00pm
$75 per person
If you plan to attend both Parts 1 and 2, please select the "combo" option at registration for a discount.
Part 3: Patient Symposium
Saturday, December 1 | 8:30am–2:00pm
$30 per person*
*All are welcome to attend regardless of ability to pay registration fee.
---
Promo Codes
As soon as you click on the green "Tickets" button, in the top right corner it will say "Enter Promotional Code".
If you are using a promo code for free registration, please use the correct one from the list below (codes are case sensitive):
MedStar & Georgetown Employees: Employee2018
Symposium Speakers: Speaker2018
Symposium Sponsor: Sponsor2018
Event Volunteer: Volunteer2018
---
Register
Early-bird registration is now open with discounted fees! Early-bird registration will close on September 30.
Registration is processed through Eventbrite using the link below. For any issues or concerns please contact rueschcenter@georgetown.edu or call at 202-444-0275.